Gigabyte AMD 300- and 400-series motherboard BIOS updates
Gigabyte has announced a raft of motherboard BIOS updates for its current and previous gen AMD motherboards. The updates will deliver next gen AMD Ryzen CPU compatibility for users of its motherboards based upon the X470 and B450 chipsets. Furthermore, BIOS updates with the same purpose in mind will be released for the X370 and B350 AMD motherboards from Gigabyte, before the end of the month.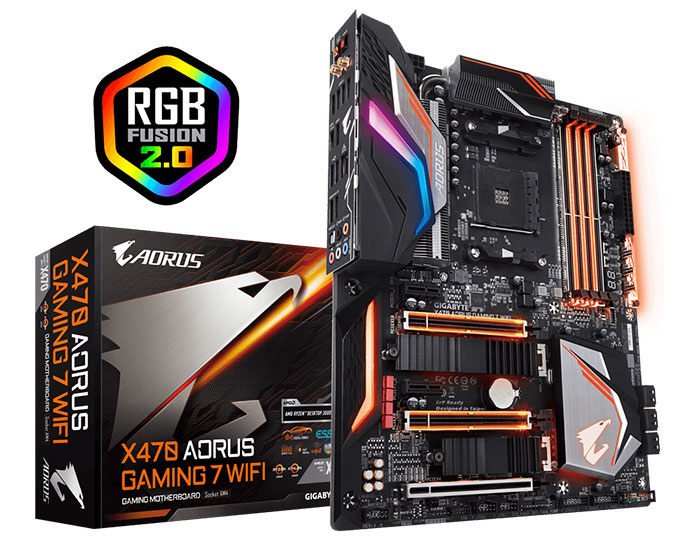 Gigabyte is the latest of the big three to confirm it will be updating AMD 300- and 400-series motherboard with BIOS support for the next generation of AMD Ryzen CPUs. Everyone expects that AMD will launch its Ryzen 3000 desktop processors at Computex at the end of May, so it is important motherboard makers are ready by then or shortly thereafter.
On the topic of the BIOS updates Gigabyte says its engineers have successfully tested and validated its AMD motherboards with the newest BIOS "to ensure that users have full support for their new CPUs with top notch compatibility". Interestingly, the Gigabyte BIOS updates appear to enable PCIe 4.0 support on existing X470 and B450 Motherboards.For links to the respective download sections see immediately below:
We heard similar news from MSI back in mid-April. MSI was forced into early acknowledgment after a representative told a customer that such BIOS updates wouldn't be forthcoming – so it had to quickly paper over its PR blunder. Asus listed its next-gen Ryzen ready 300- and 400-series motherboards at the end of April.
AMD has been working with partners on enhanced motherboard designs which will be released to coincide with the launch/availability of Ryzen 3000 desktop processors. We don't know much about the new motherboard chipsets but, being so close to launch date, details have started to leak.